Asheville's Most Experienced Bathtub Refinisher!
We Make Tubs Look BRAND NEW in LESS THAN A DAY!

Please fill out completely and we will contact you with a complete price.
Let us Give You a Price Over The Phone FAST and EASY.
Asheville's Best Bathtub Refinishing Company Says
"Don't Throw That Tub Out, Get Bathtub Repair Instead".
Has your old tub or Shower got you feeling blue (or green, or pink)?
s it time to revamp your bathroom and repair tile to give your space a new look?
Do you need bathtub resurfacing in Ashville North Carolina because you have unsightly cracks and chips in your tub?
Are you looking for Asheville tub reglazing because your bathtub is discolored or stained making it look old and ugly? We can help you!
We are the premier contractor in Ashville NC for bathtub repair and tub refinishing.
Have you ever wished that you could update and renovate your bathroom?
Want to do it and save a bundle of money AND time!
Well, now you don't have to put it off any longer! Instead of taking out your bathtub and having a new one put in, you can simply have us refinish your tub. Bathtub refinishing will give you a tub with a shiny, smooth surface that is fresh and clean on the inside and outside. A newly reglazed decorative tile surround can add elegance and appeal to your tub and provide your bathroom with a fantastic modernized appearance for only a fraction of the cost of replacing your tub. Simply call our Ashville NC contractor to get started on resurfacing your tub.
Hiring an Expert for Bathtub Resurfacing Will Save Your Sanity!
An old and outdated bathroom can bring down the value of your entire home. But have you seen how much money it costs to buy a new tub? Not to mention the money you will spend getting your old tub out of your house and properly disposing of it. Luckily there is an easy way to update your space and have a beautiful and functional bathroom without breaking the bank and stressing you out. Hire us to help you out with bathtub refinishing and you reap some amazing benefits.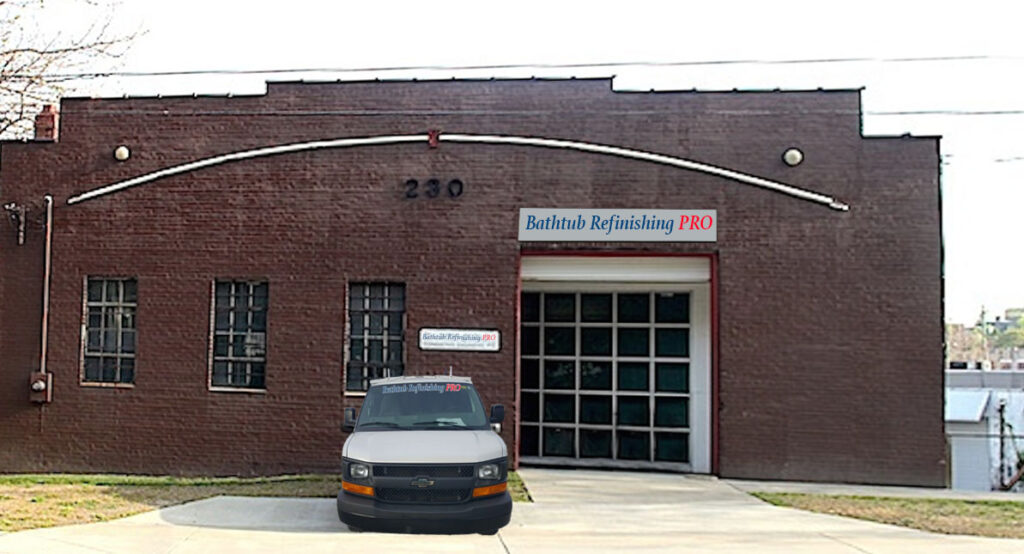 Areas Served : Asheville, Avery Creek, Barnardsville, Bat Cave, Biltmore Lake, Black Mountain, Candler, Canton, Chimney Road, Fairview, Fletcher, Jupiter More Areas Served : Lake Lure, Leicester, Mars Hill, Marshal, Mills River, Montreat, Petersburg, Royal Pines, Stoney Knob, Swannanoa, Waynesville, Weaverville